News from ThePebblePathway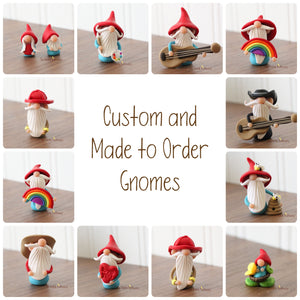 I am taking the leap and adding an option for made to order gnomes!  We will see how it goes, and I may deactivate this listing if I get overwhelmed with orders.  However, here are some FAQ's about Made to order and Custom gnomes! Order a Made to Order Gnome here - 50 to choose from (maybe more!)  https://thepebblepathway.myshopify.com/products/made-to-order-gnome-choose-from-50-designs FAQ's Below! What is the difference in made to order versus custom gnomes?  Made to order are generally available and can be ordered at any time unless I am overwhelmed with orders and have turned off ordering completely.  ALL made to order...
---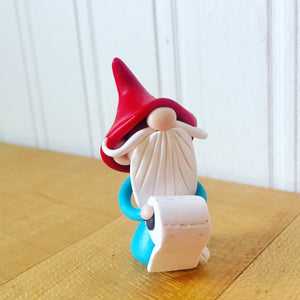 Hello there!  Oh my, it has been a long time since I have posted anything here!  This post is probably long overdue and a bit out of fashion, however, this last 18 months or so has been a wild and crazy ride ... and as much as I am done with this ride, it seemingly continues with no end in sight! As a maker, I have been unusually busy during this pandemic.  Between making mask hooks for front line workers, helping an artist cooperative create a website, my own personal home projects, making itty bitty gnomes like a mad woman,...
---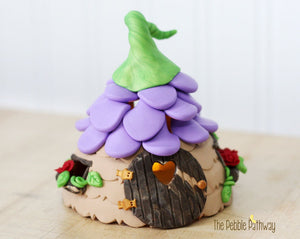 Running a fairy adoption service sure does keep a fairy house maker busy!  I'm always hearing about new fairies that need homes, and then designing homes especially for them.  I get to spend a few moments with each fairy to find out what their favorite color is and a little about them so that I can find them the most special new family!  Here are a few that have been sent off to new places and every once in a while they come visit to tell me what fun new adventures they are having! I hope you enjoy their stories,...
---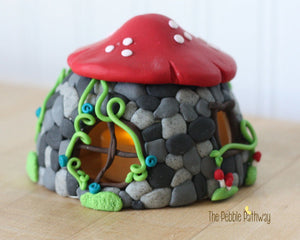 Some recent Fairy Adoptions, upcoming News, and A hello from our first Gnome of the Month!
---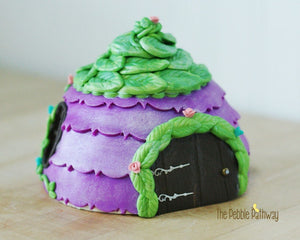 Violet and Amelia are off to their new homes!  Read more about them here!